International Space Station
Construction of the International Space Station (ISS) model has begun.  In addition to the 1/26 scaled model of the complete ISS, it has been decided that two modules from the ISS will be made in a 1/13 scale and have cutaway sections to show the inside details of the astronauts and cosmonauts living quarters.  Cutaway models of the Russian Zvezda module and the ATV cargo transport of the European Space Agency will be displayed as floor models, while the matchstick ISS model will be displayed suspended from the ceiling of the exhibit area. 
Shown below are pictures of construction of the matchstick Zvezda module, which is the Russian's living quarters, and which served as center for all of the original life-support systems.  Zvezda (meaning "Star") was the third module launched during construction of the ISS.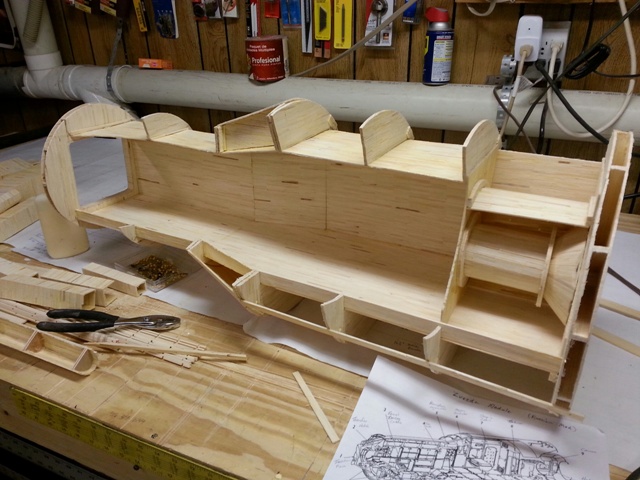 Construction of the Zvezda module begins.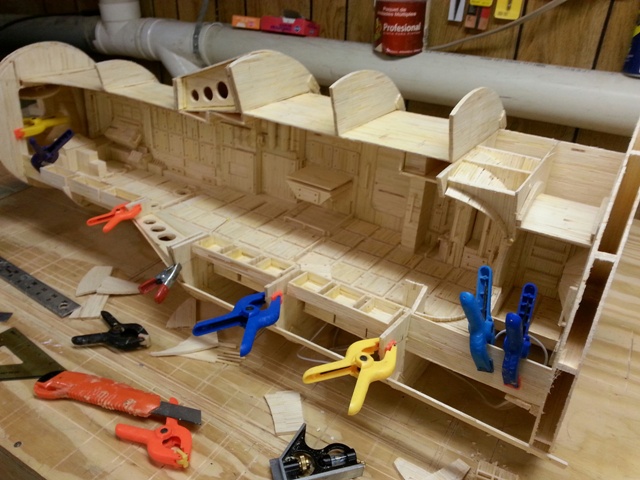 Internal details of the module are added.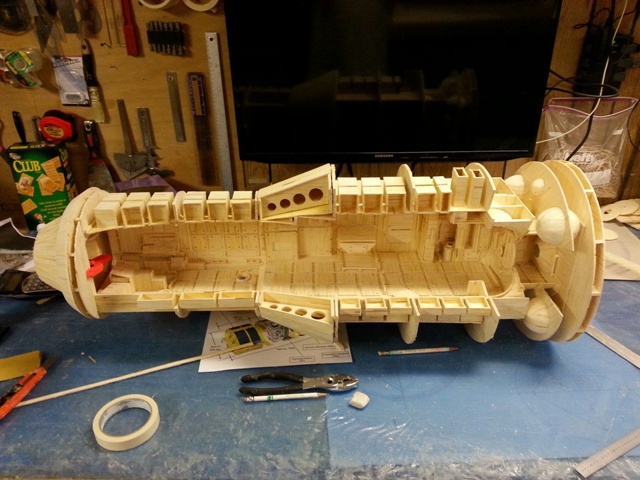 The propulsion and reboost engines are added at the stern to the far right.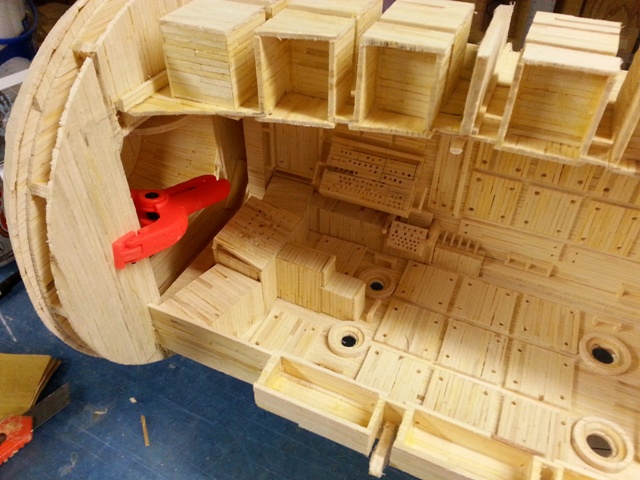 The command center and storage compartment details are added to the Zvezda model.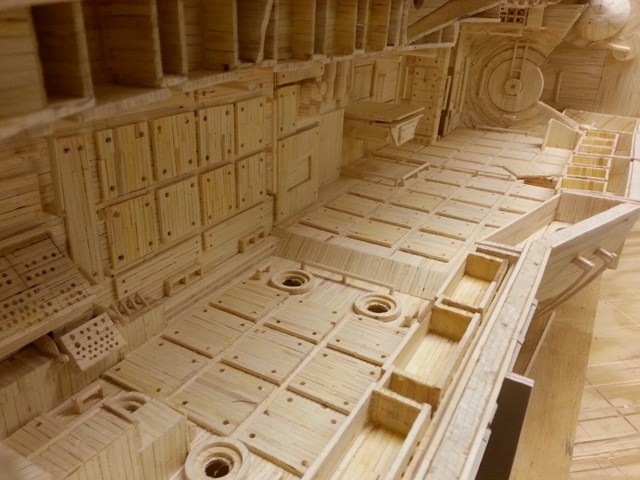 A view down the cutaway section of the model.  Command center far left; floor windows pointing towards earth; stowaway compartments, center; table for work and eating, upper center; loo; pressure hatch, upper right; and propulsion tanks, far upper-right corner.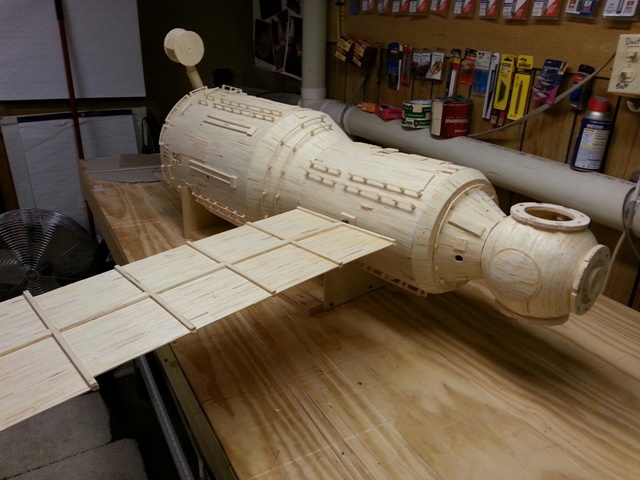 Starboard side of the Zevezda module.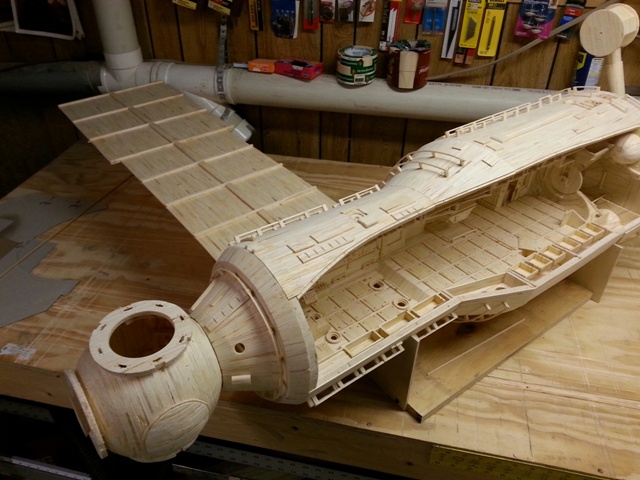 Port-side cutaway view of Zvezda.
Picture of the ISS taken from Space Shuttle Atlantis.